Gut Weissenhof
5550 Radstadt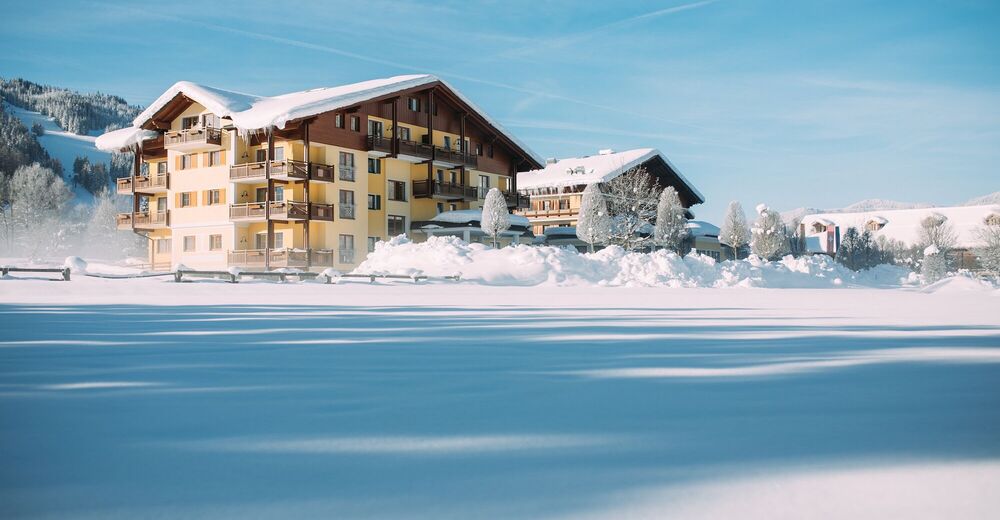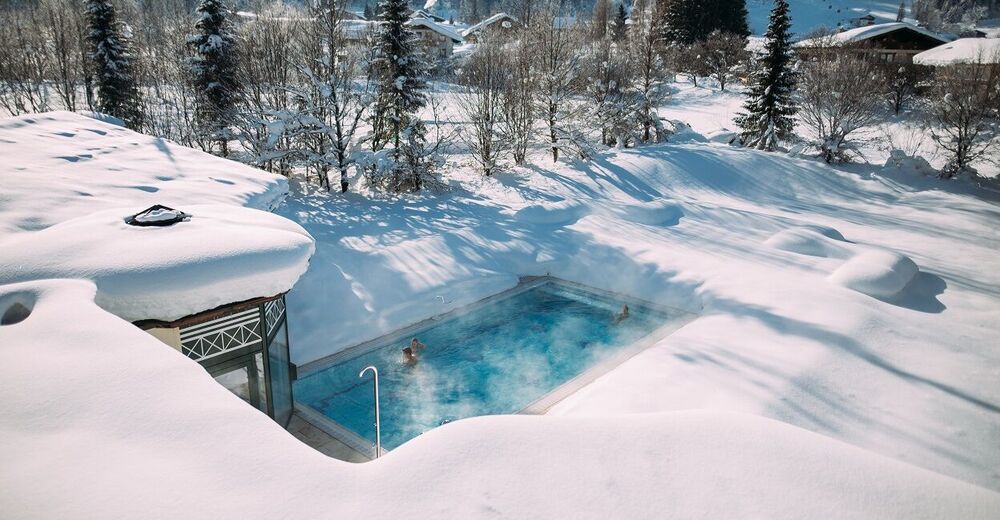 © Gut Weissenhof
© Lorenz Masser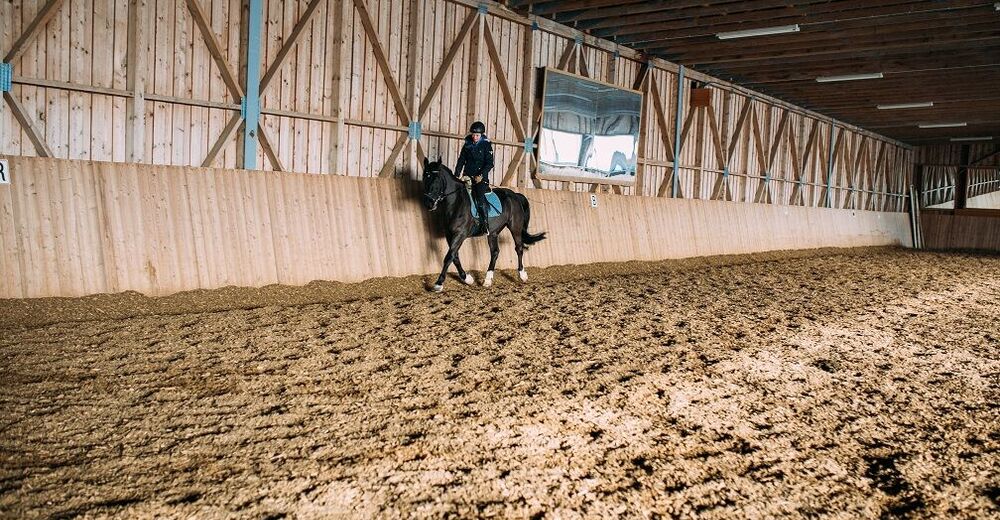 © Gut Weissenhof
© Gut Weissenhof
© Gut Weissenhof
GUT WEISSENHOF****s
Family run and owend for over 100 years, we offer a warm and friendly welcome in a unique setting nestled between snow covered mountains and the medieval town of Radstadt.
Ski
Next to the skilift and sportworld Amadè, next to the slope, ski school, ski rent,
free ski bus to Skiarea Radstadt/Altenmarkt
Spa
approximatley 1000m² pure spa, natural beautican and massage therapist,
heated outdoor pool, whirlpool, indoor pool, steam bath, outdoor sauna,
laconium, relaxing room with waterbeds,
Fitness
modern fitness area, back fit, aqua fit, Hip-Hop for children,
mental balance, nordic walking
Children
day care with large play area, baby sitter service, baby bath,
special teenager and childrens programm, free pony riding,
Horseback riding
riding school for dreassage, jumping, trekking, indoor and outdoor riding area,
riding lessons on 16 well educated school horses with englisch instruction,
carriage driving
Visit us and you will see: A winter at the "Gut Weissenhof" is an experience!
SNOW - MOUNTAINS - CLEAR BLUE SKY - JUST ENJOY!
Videos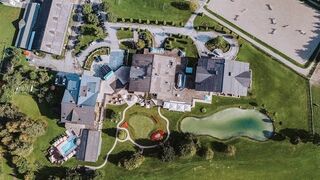 01:17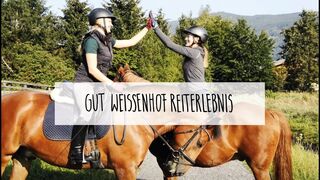 01:02
Allgemeine Verfügbarkeit Gut Weissenhof
Ofertas Verano Gut Weissenhof
Precios
| Invierno | Temporada alta | Temporada baja |
| --- | --- | --- |
| Noche | - | - |
| con desayuno | - | - |
| Media pensión | 165 € hasta 250 € | 155 € hasta 240 € |
| Todo-Incluido | - | - |
| Verano | Temporada alta | Temporada baja |
| --- | --- | --- |
| Noche | - | - |
| con desayuno | - | - |
| Media pensión | 158 € hasta 239 € | 148 € hasta 229 € |
| Todo-Incluido | - | - |
Más información
Doppelzimmer "Weissenhof Komfort" (Double Room)
| 3/4 Pension
Ortstaxe
por persona / pro Nacht
0-14 Jahren incluido
desde 15 Años + 1,90 €
Aufenthaltsdauer: Kurznächtigungszuschlag
hasta 3 Übernachtungen
+ 7,00 €
pro Persona / pro Noche
Babybetten: Babybett Aufpreis Vor- & Nachsaison 2022
máx. 1 zulässig
+ 25,00 €
pro Nº / pro Noche
Babybetten: Babybett Aufpreis Hauptsaison 2022
máx. 1 zulässig
+ 29,00 €
pro Nº / pro Noche
Haustiere: Wir lieben Hunde... Gerne in unseren schönen Residenzsuiten. Nur bitte nicht im Restaurant, in der B
máx. 1 zulässig
+ 25,00 €
pro Nº / pro Noche
Weissenhof Suite Family (Family Room)
| 3/4 Pension
Ortstaxe
por persona / pro Nacht
0-14 Jahren incluido
desde 15 Años + 1,90 €
Aufenthaltsdauer: Kurznächtigungszuschlag
hasta 3 Übernachtungen
+ 7,00 €
pro Persona / pro Noche
Babybetten: Babybett Aufpreis Vor- & Nachsaison 2022
máx. 1 zulässig
+ 25,00 €
pro Nº / pro Noche
Babybetten: Babybett Aufpreis Hauptsaison 2022
máx. 1 zulässig
+ 29,00 €
pro Nº / pro Noche
Haustiere: Wir lieben Hunde... Gerne in unseren schönen Residenzsuiten. Nur bitte nicht im Restaurant, in der B
máx. 1 zulässig
+ 25,00 €
pro Nº / pro Noche
Komfortsuite (Suite)
| 3/4 Pension
Ortstaxe
por persona / pro Nacht
0-14 Jahren incluido
desde 15 Años + 1,90 €
Aufenthaltsdauer: Kurznächtigungszuschlag
hasta 3 Übernachtungen
+ 7,00 €
pro Persona / pro Noche
Babybetten: Babybett Aufpreis Vor- & Nachsaison 2022
máx. 1 zulässig
+ 25,00 €
pro Nº / pro Noche
Babybetten: Babybett Aufpreis Hauptsaison 2022
máx. 1 zulässig
+ 29,00 €
pro Nº / pro Noche
Haustiere: Wir lieben Hunde... Gerne in unseren schönen Residenzsuiten. Nur bitte nicht im Restaurant, in der B
máx. 1 zulässig
+ 25,00 €
pro Nº / pro Noche
Weissenhof Komfortappartement (Apartment)
| 3/4 Pension
Ortstaxe
por persona / pro Nacht
0-14 Jahren incluido
desde 15 Años + 1,90 €
Aufenthaltsdauer: Kurznächtigungszuschlag
hasta 3 Übernachtungen
+ 7,00 €
pro Persona / pro Noche
Babybetten: Babybett Aufpreis Vor- & Nachsaison 2022
máx. 1 zulässig
+ 25,00 €
pro Nº / pro Noche
Babybetten: Babybett Aufpreis Hauptsaison 2022
máx. 1 zulässig
+ 29,00 €
pro Nº / pro Noche
Haustiere: Wir lieben Hunde... Gerne in unseren schönen Residenzsuiten. Nur bitte nicht im Restaurant, in der B
máx. 1 zulässig
+ 25,00 €
pro Nº / pro Noche
Residenz Suite (Suite)
| 3/4 Pension
Ortstaxe
por persona / pro Nacht
0-14 Jahren incluido
desde 15 Años + 1,90 €
Aufenthaltsdauer: Kurznächtigungszuschlag
hasta 3 Übernachtungen
+ 7,00 €
pro Persona / pro Noche
Babybetten: Babybett Aufpreis Vor- & Nachsaison 2022
máx. 1 zulässig
+ 25,00 €
pro Nº / pro Noche
Babybetten: Babybett Aufpreis Hauptsaison 2022
máx. 1 zulässig
+ 29,00 €
pro Nº / pro Noche
Haustiere: Wir lieben Hunde... Gerne in unseren schönen Residenzsuiten. Nur bitte nicht im Restaurant, in der B
máx. 1 zulässig
+ 25,00 €
pro Nº / pro Noche
Residenz Maisonette (Maisonette)
| 3/4 Pension
Ortstaxe
por persona / pro Nacht
0-14 Jahren incluido
desde 15 Años + 1,90 €
Aufenthaltsdauer: Kurznächtigungszuschlag
hasta 3 Übernachtungen
+ 7,00 €
pro Persona / pro Noche
Babybetten: Babybett Aufpreis Vor- & Nachsaison 2022
máx. 1 zulässig
+ 25,00 €
pro Nº / pro Noche
Babybetten: Babybett Aufpreis Hauptsaison 2022
máx. 1 zulässig
+ 29,00 €
pro Nº / pro Noche
Haustiere: Wir lieben Hunde... Gerne in unseren schönen Residenzsuiten. Nur bitte nicht im Restaurant, in der B
máx. 1 zulässig
+ 25,00 €
pro Nº / pro Noche
Overnight stay tax:
The overnight stay tax (local tax) is EUR 1,30 per person and night.
Persons from the 15th birthday on are liable to overnight stay tax (children up to 14 years are free).
Registrierungsnummer: 50417-000034-2020
Children Special Price Winter 2020/21 in parents room with two full payers:
double weissenhof comfort, comfort suite
0 - 1,99 years: free
2 - 7,99 years: 75,-
8 - 11,99 years: 85,-
12 - 14,99 years: 105,-
from 15 years: -15 % on the pampering board price
*weissenhof suite family, weissenhof apartment,
weissenhof comfort apartment, comfort apartment
and in the residence*
0 - 1,99 years: free
2 - 7,99 years: 85,-
8 - 11,99 years: 95,-
12 - 14,99 years: 115,-
from 15 years: -15 % on the pampering board price
____________________________________________________________
Children Special Price Summer 2021 in parents room with two full payers:
double weissenhof comfort, comfort suite
from 12.5. to 3.7.2021 & from 22.8. to 7.1.2021
0 - 1,99 years: 25,-
2 - 7,99 years: 75,-
8 - 11,99 years: 85,-
12 - 14,99 years: 105,-
from 15 years: -15 % on the pampering board price
from 3.7. to 22.8.2021
0 - 1,99 years: 29,-
2 - 7,99 years: 79,-
8 - 11,99 years: 89,-
12 - 14,99 years: 109,-
from 15 years: -15 % on the pampering board price
---
*weissenhof suite family, weissenhof apartment,
weissenhof comfort apartment, comfort apartment
and in the residence*
from 12.5. to 3.7.2021 & from 22.8. to 7.1.2021
0 - 1,99 years: 25,-
2 - 7,99 years: 85,-
8 - 11,99 years: 95,-
12 - 14,99 years: 115,-
from 15 years: -15 % on the pampering board price
from 3.7. to 22.8.2021
0 - 1,99 years: 29,-
2 - 7,99 years: 89,-
8 - 11,99 years: 99,-
12 - 14,99 years: 119,-
from 15 years: -15 % on the pampering board price
Habitación/Apartamentos
Modalidades de pago

EC-Karte, Visa- u. Mastercard, cash payment