A warm welcome to the Bregenzerwald!
In the west of Austria, where the Alpine Republic borders on Germany and Switzerland, is the Bregenzerwald. Around 32,000 people live here, in 23 villages in total.
The Bregenzerwald locals - "Wälder" as they are known - are confident, independent people, proud of their roots yet receptive to new things too. You will notice the successful, courageous blend of the traditional and the modern when you look at the architecture and experience the craftsmanship. Both disciplines are closely interwoven, and are a symbol of that which the locals of the Bregenzerwald are experts in: appreciation of art, of beauty, the creation of pleasure, both well thought-out and practical. This interplay is both visible and perceptible in many places.
Sensitive
Many of the hotels, guest houses and farms combine the old with the new, or have been completely rebuilt with sensitivity in recent years. Wood plays an essential part in all this. In the well-tended inns and restaurants, the chefs are masters of pepping up regional specialities, making them into magnificent creations. Most of the produce used comes from local farms. They are all small farms, and are managed carefully and imaginatively by families. The best-known Bregenzerwald speciality is cheese, especially the tasty alpine cheese. The informative stations and delightful events of the KäseStrasse Bregenzerwald impart impressions of cheese culture.
Inspired
For a rural region, the cultural calendar in the Bregenzerwald is anything but provincial! The major festival in the region is the Schubertiade Schwarzenberg. Many guests combine visits to the Bregenz Festival - known for its spectacular opera performances on the lake stage - with holidays in the Bregenzerwald.
Soothing
The Bregenzerwald landscapes are balsam for the eye - and the soul. A shapely combination of gently undulating hills, expansive plateaux, romantic river valleys and impressive peaks - ideal for active people and lovers of nature. The farmers are largely responsible for the maintenance and upkeep of the cultivated landscape. Typical of the Bregenzerwald is the three-layer cultivation of the fields (valley - mountain pasture - high mountain pasture).
---
---
Consejos para el tiempo libre Bregenzerwald
Mostrar todas las actividades de tiempo libre.
---
Contacto Bregenzerwald
Bregenzerwald Tourismus GmbH
Gerbe 1135, A-6863 Egg
Teléfono

FAX

Página de inicio
E-Mail
Solicitud y Solicitud de folleto Alojamientos
---
Contacto Tren de montaña

3-Täler Touristik
Impulszentrum 1135, A-6863 Egg
Teléfono

FAX
Correo electrónico
Tren de montaña Temporada de verano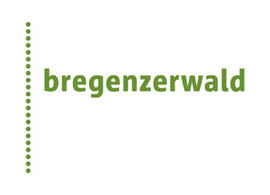 Alojamientos Bregenzerwald
308 Hoteles, Apartamentos de vacaciones...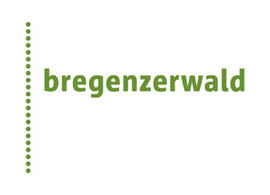 Proveedor de Deportes Bregenzerwald
Ofertas y Paquetes Bregenzerwald
Webcams